Check out this article from www.nj.com talking about the unfortunate circumstances the class of 2020 is
enduring due to the coronavirus. Our valedictorian, Nicholas Stewart, talks about the impact
of coronavirus has had with him and his family. To read the full article:
https://www.nj.com/coronavirus/2020/05/njs-class-of-2020-mourns-a-lost-senior-year-ruined-by-coronavirus.html

Below is the virtual learning schedule Tyson Middle/High will be following



---

On Wednesday, February 26 2020, NJ State Senator Nia Gill spoke to the Class of 2020.

---
2020-2021 School Year Tyson Auditions
Online Applications Closes Friday, January 10, 2020
AUDITIONS BEGIN SATURDAY, FEBRUARY 1rd, 2020
APPLICATION PACKETS FOR CURRENT 5TH & 8TH GRADE STUDENTS WILL BE AVAILABLE ONLINE FROM THE FOLLOWING LOCATIONS:
Download the application information packet here.
ON THE DISTRICT WEBSITE WWW. EASTORANGE.K12.NJ.US
ACCESS THE ONLINE APPLICATION AT https://goo.gl/forms/Zx0OimoZm23dEHIp2 (case sensitive)
(limited hard copies will be available at the school)
Parents will be able to access computers in the Media Center at:
Cicely L. Tyson Community School of Performing and Fine Arts:
35 WINANS STREET
EAST ORANGE, NJ 07017
During the weeks of December 16-19, 2019 and January 6-9, 2020 between the hours of 8:30am–3:00pm and
December 18, 2019 and January 3, 2020, between the hours of 5:00pm-8:00pm.
Check out our School's Facebook and Instagram Page
Cicely L. Tyson Community

School of Performing and Fine Arts
"WE AIM HIGH. WE SOAR HIGH"

A CERTIFIED PBSIS SCHOOL
RESPECT, RESPONSIBILITY, INTEGRITY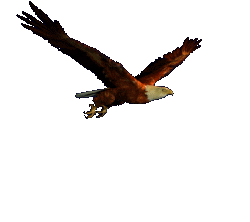 Cicely L. Tyson Community School of Performing & Fine Arts using a conservatory model in a
public school setting will become one of the best schools in the state of New Jersey for both the
Academics and the Arts.
MISSION STATEMENT
The Cicely L. Tyson Community School of Performing and Fine Arts challenges students academically, socially, and emotionally through a course of study that includes an advanced level of training in a specific arts discipline within the context of a 21st century digital comprehensive college preparatory middle/high school.
We are committed to:
Fostering relationships through partnerships with the Arts community, institutions of higher learning, and community-based organizations,

Promoting a culture that respects and celebrates harmony in diversity

Achieving academic excellence.
---
---